Troy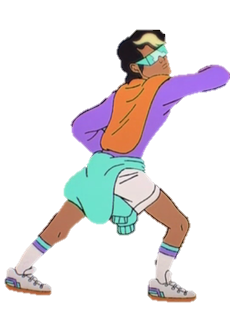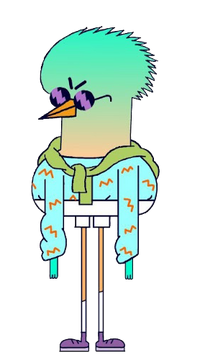 Character Information
Troy is a minor character in The Amazing World of Gumball. He makes his first appearance in "The Sweaters."
Appearance
Troy is a tanned human teenager. He wears a purple sweater with an orange sweater tied around his neck, white shorts with a cyan sweater tied around his waist, and cyan sunglasses. A lock of his otherwise brunette hair is bleached.
Personality
Like Carlton, Troy thinks he is more hardcore than Gumball and Darwin. Unlike Carlton, he does not speak so much, but can still be quite a bully with Carlton. Again like Carlton and his coach, Mr. Kreese, he is very ignorant as shown when he proceeds on fighting with Gumball and Darwin even after they admit that they are not hardcore at all, and becoming friends with them when they (the Wattersons) did nothing at all to earn his respect.
Episode Appearances
Season 2
"The Sweaters": He and Carlton challenge Gumball and Darwin to a tennis match.
Season 3
"The Name": He and Carlton appear in Gumball's memories.
Gallery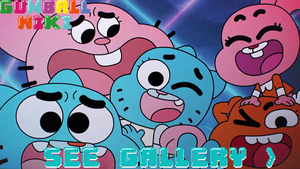 Click here to view the gallery.
Trivia
Troy, Carlton and Mr. Kreese were all originally going to be animals, as shown in old character models.
Along with Carlton, he is styled after human characters from the 70s/80s, mainly ones from Filmation-produced shows.
He, Carlton, Mr. Kreese, Santa Claus, the Human, and the Richwood High students are the only humans to appear on the show.