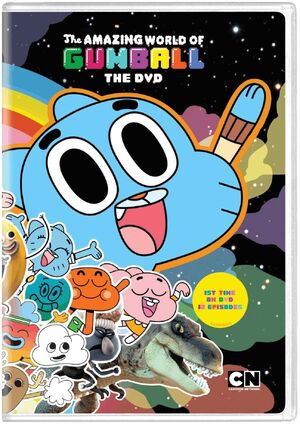 The DVD is a DVD release of The Amazing World of Gumball. The DVD release includes a special feature, and was released on August 28, 2012.
Episodes
Special Features
Trailer
Trivia
This is the first official release of The Amazing World of Gumball on home video.
The DVD disc is most likely drawn by Gumball and Darwin, since they did it in "The DVD".
The DVD was re-released on October 7, 2014 as "The Amazing World of Gumball and Friends" as part of the "Warner Bros. and Friends" DVD collection.
Gallery
External Links
Ad blocker interference detected!
Wikia is a free-to-use site that makes money from advertising. We have a modified experience for viewers using ad blockers

Wikia is not accessible if you've made further modifications. Remove the custom ad blocker rule(s) and the page will load as expected.