Welcome to

1,443 articles and growing...



February 19, 2017
Only one week left to submit your art for the Art Contest! The time to submit is now or never! - 202
February 14, 2017
Happy Valentines Day Gumball fans! - Kaiju
January 22, 2017
That's right! New episodes of The Amazing World of Gumball EVERY SINGLE DAY on February! ~Rave Thrower
Which one of these classic pieces of literature was not referenced in "The Blame"?
Previous answer
For their first real date as a couple, Gumball and Penny had lunch in the mall.
Who should be Febuary's new featured contributor?
Last Month's Winner: Avatar Raava!
Congratulations to
LegoKirby12
for winning the Wiki's 2015 Drawing Event! Shown above is his entry, which garnered the most votes during the voting period. Other great artwork was submitted, and they can all be seen
here
.
Who is the biggest The Amazing World of Gumball fan?
Previous winner
A majority of the users agreed that they'd rather lock lips with Karymme123.
Would you like to live in Elmore?
Previous winner
A majority of users voted that "The Shell" was their favorite "romantic" episode.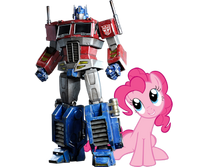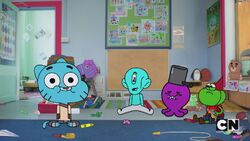 "The Grades" premieres on February 27, 2017!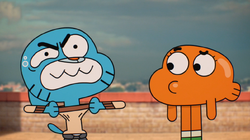 Gumball's favorite sweater (the sweater he always has on), came from the dump.
0
The Amazing World of Gumball Wiki
User discretion is advised while chatting due to the possibility of mature themes. Topics may range from offensive, or down right appalling. We apologize if you are offended, but you have been warned.
Join the Chat>
Ad blocker interference detected!
Wikia is a free-to-use site that makes money from advertising. We have a modified experience for viewers using ad blockers

Wikia is not accessible if you've made further modifications. Remove the custom ad blocker rule(s) and the page will load as expected.