Welcome to


1,725 articles and growing...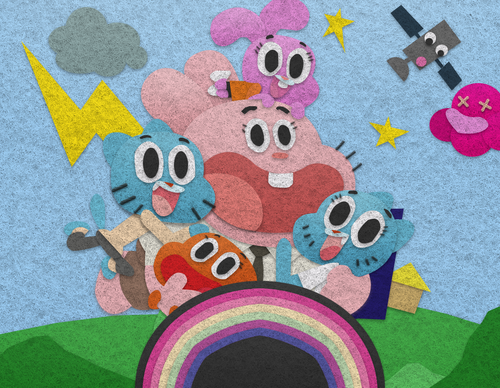 Congratulations to
Denmax
for winning second place in the Wiki's July/August 2018 Art Contest! See all the other great submissions
here
!

Neophyte (by Gameuser10)
"With man's technological evolution, more are pushed to question the relationship between mankind and technology, and ponder where exactly humanity stands within modern society's moral ambiguity. Forced into the world of biohacking and genetic modification, Rob discovers that the concept of the Übermensch is still very much alive, and very, very deadly."
Read the whole story here.
Do you want to see your work up here? Consider entering our contest!

October 1, 2018
"The Ghouls" is now available through the CN website and app! Watch it when you can! ~ Matt
October 1, 2018
Special Report Cartoon Network UK's 25th Anniversary Screening In London
September 1, 2018
The results for the art contest are in! Thank you to all those who submitted something for the contest! The winner was TimberWolfer, with Denmax, EllieStudios, and Xmaster555 winning second, third, and fourth places respectively! See all the awesome art here!
July 17, 2018
Denmax made the effort to propose a cleaner version of the wiki's current EpisodeNavbox (the table of episodes at the bottom of an episode page), so if you are interested, check out the improved template and give feedback here so that the wiki can work with him into implementing these changes.
February 7, 2018
The deadline for the Wiki's Writing Contest has been extended indefinitely. If you have anything at all, we want it! We've reached that point. Click here for more information! ~ Matt

True or False: Nicole was originally conceived to be an invisible parent figure on the show because she was always at work.

 

Previous answer
Darwin's full name is Darwin Raglan Caspian Ahab Poseidon Nicodemius Watterson III, making it the longest name in the series thus far.

Who is the cooler motherly martial artist?

 
Who should be this month's new featured contributor?

 

Last Month's Winner: RJSP

I'm running out of ideas for this poll.

 

Previous answer
Globaluna32 wrote the infamous creepypasta The Grieving.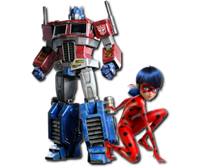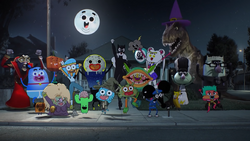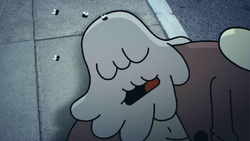 "
Christmas
" spent the longest amount of time in production, taking more than an entire year to complete.

Create blog post
Blogs
Here's what I think of new voice actors, so like my ideas:

Grey Delisle as …

Read more >

​: Wait, did you just say he was your cousin?

Well duh, everybody knows.

​: …

Read more >

Since TAWOG crew announced the writers has begun doing the movie script, w…

Read more >
See more >

If you see this, your JavaScript might be disabled or DiscordIntegrator plugin isn't working. If the latter, please contact a wiki administrator.
User discretion is advised while chatting due to the possibility of mature themes. Topics may range from offensive, or down right appalling. We apologize if you are offended, but you have been warned.