Welcome to


1,737 articles and growing...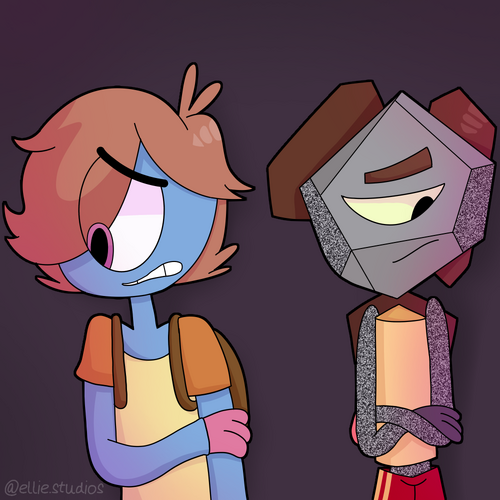 Congratulations to
EllieStudios
for winning third place in the Wiki's July/August 2018 Art Contest! See all the other great submissions
here
!

Neophyte (by Gameuser10)
"With man's technological evolution, more are pushed to question the relationship between mankind and technology, and ponder where exactly humanity stands within modern society's moral ambiguity. Forced into the world of biohacking and genetic modification, Rob discovers that the concept of the Übermensch is still very much alive, and very, very deadly."
Read the whole story here.
Do you want to see your work up here? Consider entering our contest!

December 13, 2018
"The Silence" is now available on the CN website and on-demand! Soak it up! ~ Matt
October 1, 2018
Special Report Cartoon Network UK's 25th Anniversary Screening In London
September 1, 2018
The results for the art contest are in! Thank you to all those who submitted something for the contest! The winner was TimberWolfer, with Denmax, EllieStudios, and Xmaster555 winning second, third, and fourth places respectively! See all the awesome art here!
July 17, 2018
Denmax made the effort to propose a cleaner version of the wiki's current EpisodeNavbox (the table of episodes at the bottom of an episode page), so if you are interested, check out the improved template and give feedback here so that the wiki can work with him into implementing these changes.
February 7, 2018
The deadline for the Wiki's Writing Contest has been extended indefinitely. If you have anything at all, we want it! We've reached that point. Click here for more information! ~ Matt

Out of these characters, whose name was confirmed in-show the earliest?

 

Previous answer
"The DVD" was the final episode of Season 1 to be produced.

Is Juke better when he speaks with his voice or when he beatboxes?

 

Previous winner
The majority of voters consider Colin the better Egghead.
Who should be this month's new featured contributor?

 

Which user was the first to receive an automated welcome message on this Wiki?

 

Previous answer
Contrary to popular belief, Globaluna32 has the highest edit count out of all non-automated Gumball Wiki users.