Welcome to

1,290 articles and growing...

September 5, 2016
New episodes today! Check your schedules :) - Kain
Would you have liked Richard as a blue dog?
Previous answer
Tina stole Anais' Daisy The Donkey plush in "The Quest."
Who should be September's new featured contributor?
Note: In order for a user to become a featured contributor, the user must have the highest amount of votes by the end of the current month.
Congratulations to
LegoKirby12
for winning the Wiki's 2015 Drawing Event! Shown above is his entry, which garnered the most votes during the voting period. Other great artwork was submitted, and they can all be seen
here
.
This is for the classic users. Who would win in a death match? Zack30 or Oona?
Previous winner
A majority of the users voted that StickVentures720 would win in a rap battle.
Do you think the show should go back to its wacky Season 1 roots in a few episodes?
Previous winner
A majority of users voted that they prefer the updated Season 2 onward designs than the original Season 1 character designs.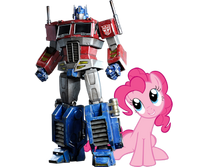 To be announced.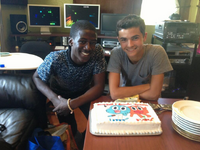 Logan Grove's last words on the show were, "Come on, lets try it again!".
Kwesi Boakye's last words were, "And for me to keep hoping that there's still a chance to grow a".
0
The Amazing World of Gumball Wiki
Join the Chat>