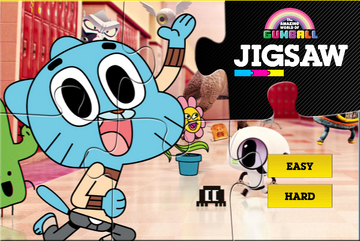 Sportsday Jigsaw is an online game based on The Amazing World of Gumball. It is exclusive to Cartoon Network Asia and United Kingdom.
Gameplay
The player can choose between Easy and Hard as their preferred level of difficulty for the jigsaw puzzle at the start of the game. The Easy level of difficulty has six puzzle pieces, whereas the Hard level of difficulty has twenty-four puzzle pieces.
Cast
Gallery
Trivia
Links
Play it here (Asia site) Play it here (UK site)
Ad blocker interference detected!
Wikia is a free-to-use site that makes money from advertising. We have a modified experience for viewers using ad blockers

Wikia is not accessible if you've made further modifications. Remove the custom ad blocker rule(s) and the page will load as expected.