Rob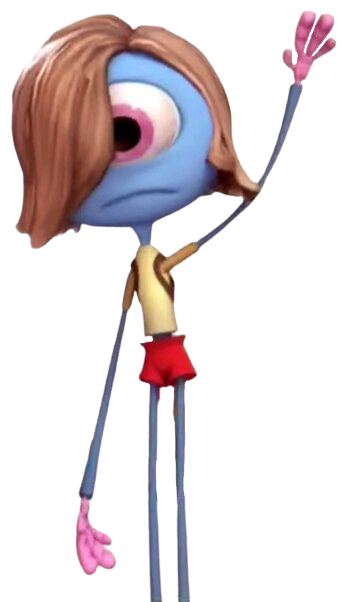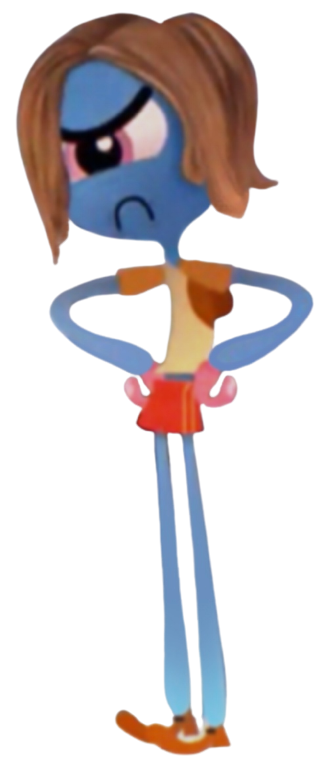 Character Information
Rob is a minor character in The Amazing World of Gumball. He is a student at Elmore Junior High, and was first seen in a poster of the show posted online.
Appearance
Rob is a cyclops with a very slim blue body. He has a single large eye located in the center of his face with a pink iris. He has extremely long, skinny limbs, and an oversized head. His body is very thin, and is covered by a pair of red shorts, and what appears to be a yellow tank top. He has medium-length brown hair, which slightly covers his eye.
Personality
Rob is a friendly, sociable person who will say hi to anyone, and will help people he knows if he happens upon them. He does, however, get deeply offended when someone forgets his name. When one of his friends forgets his name, he scolds them, and will even hinder their progress if he can. Two examples of such friends are Gumball and Darwin, who usually mistakenly call him Rich. This is shown twice in "The Pony" - the first time, he blocks their progress and scolds them, and the second time, he denies them the DVD they were chasing.
Episode Appearances
Season 1
Season 2
"The Pony": He meets Gumball and Darwin on the streets, but gets kicked into a manhole by Darwin. Later, he is seen trapped in the sewers.
"The Internet": He briefly appears on one of the pop up windows.
"The Finale": He is seen in the angry crowd of Elmore civilians attacking the Wattersons.
Season 3
"The Void": Rob is a mistake in this episode, and makes a cameo appearance in the void. He can be seen standing by an early version of the The Wattersons' house.
Gallery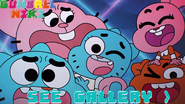 Click here to view the gallery.
Trivia
Rob looks a bit like Django Brown from Phineas and Ferb. He also resembles Mike from Monsters Inc., and Pleakley from Lilo & Stitch.
Rob made a cameo on the computer in "The Genius," and it shows that his friends are (in order) Teri, Alan, Leslie and Carmen, also, it shows him wearing a mustang mask in the desert on Fessebook. This same page reappears in The Internet.
Technically, Rob, Bobert and Banana Bob have the same name, since they are both shortened forms of the name Robert.
Originally for Season 1, Rob was animated with CGI. In Season 2, he was changed to a 2D animated character, probably to make him easier to animate.
He may get his major role in a Season 3 episode at some point, as shown on Ben Bocquelet's Twitter.[1]

However, he is apparently a mistake, as seen in "The Void." This may mean that he will not appear again.
References