"Well, you know I could help you with that."

This article is about the Non-anthropomorphic characters. You may be looking for the Elmore Junior High Student .
Rats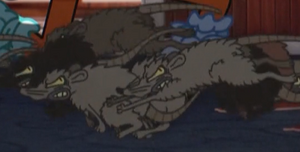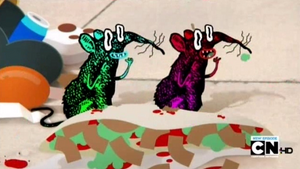 Character Information
The Rats are minor characters in The Amazing World of Gumball. They made their first appearance in "The Kiss" in Darwin's "Happy Place."
Episode Appearances
Season 1
Season 2
Season 3
Season 4
Season 5
Gallery
Miscellaneous
Ad blocker interference detected!
Wikia is a free-to-use site that makes money from advertising. We have a modified experience for viewers using ad blockers

Wikia is not accessible if you've made further modifications. Remove the custom ad blocker rule(s) and the page will load as expected.