"Obviously something is missing, you notice it too?"
This article is a stub. Please help the Gumball Wiki by expanding it.
Thank you!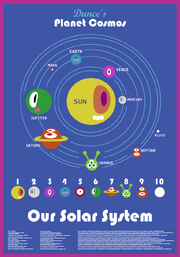 The Planet Cosmos are a series of planets featured in The Amazing World of Gumball. It is the in-show name for the solar system. Planets such as Saturn and Earth can been seen in several episodes, along with the Sun, and the Moon. In "The World," it was revealed that all of the planets are living beings.
Episode Appearances
Season 2
Season 3
Season 4
Ad blocker interference detected!
Wikia is a free-to-use site that makes money from advertising. We have a modified experience for viewers using ad blockers

Wikia is not accessible if you've made further modifications. Remove the custom ad blocker rule(s) and the page will load as expected.