Masami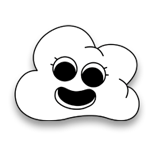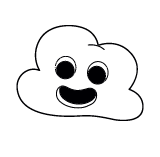 Character Information
Masami is the spoiled-rich daughter of the owner of The Rainbow Factory. Her voice is first heard in "The Dress", when she offers to fly Gumball over a puddle. Her first major appearance was in "The Pressure", where she pretended to like Darwin to impress the other girls.
Appearance
Masami is a small, white cloud with hollowed out holes for her eyes and mouth. In her promo pictures, she has eyelashes, but in the show, she does not.
When afflicted with a negative emotion (such as sadness or anger), she turns gray and stormy. This has been seen on three occasions: in "The Pressure", where she cries when Darwin dumps her, in "The Party", where she zaps Gumball for insulting her, and most notably, in "The Storm", where she goes on a rampage for Alan's love. In this state, she becomes powerful and dangerous, wielding the ability to generate lightning bolts and powerful tornadoes, hurricanes, and other winds capable of smashing through solid concrete.
Personality
Being the daughter of the owner of the local Rainbow Factory, Masami is a bit of a snob. As a result of being so rich, she has a smug sense of superiority to her fellow students, taking every chance she can to show off. An example of this was in "The Pressure", where she forced Darwin to be her boyfriend to impress the other girls. She is also spoilt, throwing tantrums when she doesn't get her way and threatening to fire the parents of anyone who disagrees with or annoys her. Because a significant amount of the townspeople work at her father's rainbow factory, this threat could hold much weight.
She also seems to be a narcissist, being so obsessed with her appearance that she refuses to enter the pool for fear of her hair getting wet. More evidence of this was when she got jealous of all the attention Molly was getting for her treehouse. She immediately directs their attention to herself, and starts showing off, bragging that she has a boyfriend and they don't.
Masami doesn't seem to be able to take criticism well. When someone annoys or angers her, she sometimes gets gray and stormy (literally) and zaps whoever that person was with lightning. When she gets sad, she turns gray and starts raining (crying).
Relationships
Main article: Masami/Relationships
Episode Appearances
Season 1
Season 2
Season 3
Gallery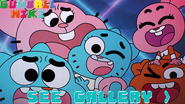 Click here to view the gallery.
Trivia