Louie Watterson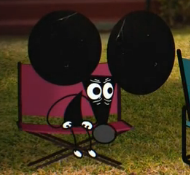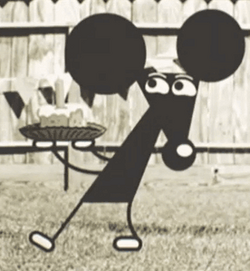 Character Information
Louie Watterson is a recurring character in The Amazing World of Gumball. He made his first appearance in "The Debt" at the Elmore senior talent show. As of "The Man," Granny Jojo is his girlfriend. In the episode "The Signature," Granny Jojo became his wife. He is a former member of the Senior Citizens.
Appearance
Louie is a black mouse with white paws, large round ears, and a big, dark gray nose. He has several wrinkles around his eyes, indicating his old age. In "The Man," his nose becomes black, he becomes bigger, his outlines and limbs become thinner, his head is attached to his body, he loses the white marks on his ears, his wrinkles become more rounded, and his feet are more straight.
Personality
Louie seems to be patient and very calm, as shown in "The Man," where he endures Richard shouting at him, and even preventing him from seeing Granny Jojo. Later on, he even tries to settle an argument with Richard "by sitting down, and having a calm, reasonable conversation." He displays extreme self-control despite Richard's provocation.
Episode Appearances
Season 1
Season 2
Season 3
Season 4
Season 5
Gallery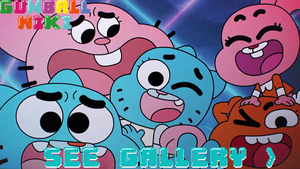 Click here to view the gallery.
Ad blocker interference detected!
Wikia is a free-to-use site that makes money from advertising. We have a modified experience for viewers using ad blockers

Wikia is not accessible if you've made further modifications. Remove the custom ad blocker rule(s) and the page will load as expected.