Harold Wilson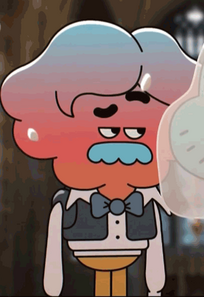 Character Information
Harold Wilson is a recurring character in The Amazing World of Gumball, and the father of Tobias and Rachel. He first appeared as a shadow in "The Party" arriving home with his wife.  
Appearance
Harold resembles a humanoid version of his son. He has exactly the same color scheme as him as well; a blue, red, and orange gradient. He has a blue mustache, and wears a white collar with a pink tie. Unlike his son, his wife, and his daughter, he does not wear shoes, a headband, or wristbands.
Personality
Despite other episodes showing more passive interactions, "The Cycle" revealed that Harold takes pleasure in tormenting Richard and has been doing so since high school, though it is not explained why he acts in such a way. 
Like Tobias, Harold was portrayed in his youth as being a womanizer, attempting to pick up Nicole in "The Choices." Though he was already well-off according to Alan in "The Third," he leaves his wife for a younger, more attractive rainbow lass named Jazelle when he falsely believes he has become a billionaire in "The Cycle" (showing he values money and romantic conquest over the well-being of his wife). Otherwise, however, he claims that he is not allowed to be himself at home, as mentioned in "The Castle."
Harold's boss in "The Cycle" is a bandage person, suggesting he works in a medical profession (possibly as a psychologist, as he successfully poses as one to Richard in the same episode).
Episode Appearances
Season 1
Season 2
Season 3
Season 4
Season 5
Season 6
Comics
Gallery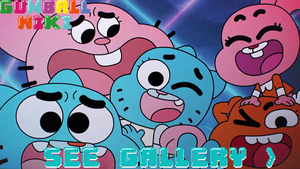 Click here to view the gallery.
Trivia