Hamburger Cop
Character Information
The Hamburger Cop is a minor character in The Amazing World of Gumball. He is an anthropomorphic hamburger. Despite originally being a figment of Richard's imagination, he appears around Elmore in several other episodes, meaning he was actually real. He has also been shown to be a police officer in "The Name."
Appearance
The Hamburger Cop is made out of the usual hamburger components: the buns, lettuce, a tomato slice, and cheese, with him having two patties. He is also capable of being pulled apart (as shown in "The Butterfly" and "The Friend").
The Hamburger Cop also has fat arms that are colored orange, and equally fat brown legs. While in police duty, he wears a police hat.
Episode Appearances
Season 2
Season 3
Season 4
Season 5
Season 6
Gallery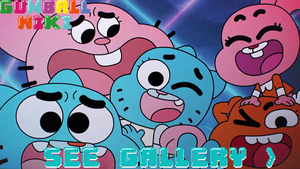 Click here to view the gallery.
Trivia