Gumball's Brain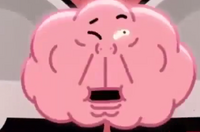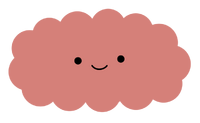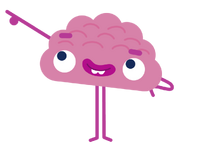 Character Information
Gumball's Brain is a minor character in The Amazing World of Gumball, who first appears in "The Genius." He is used by Gumball for thinking, and apparently, he has signed a contract with him. He is also mentioned in "The Banana." He returns in Season 3 in the episode "The Coach," telling Gumball's whole body to panic because Gumball is exercising.
Appearance
In Season 1, Gumball's brain looks like a typical animated brain, with big dark blue eyes, eyebrows, two thin arms and legs, and a mouth. Meanwhile, in Season 2, he is redesigned to look like a normal brain in "The Bumpkin." Although, in "The Others," his appearance changed for just the events of that episode.
Episode Appearances
Season 1
Season 2
Season 3
Season 4
Gallery
Trivia
Ad blocker interference detected!
Wikia is a free-to-use site that makes money from advertising. We have a modified experience for viewers using ad blockers

Wikia is not accessible if you've made further modifications. Remove the custom ad blocker rule(s) and the page will load as expected.