French Fries
Character Information
The French Fries are minor characters in The Amazing World of Gumball. They make their first appearance in "The World," as part of a platoon with a burger and a cup of soda. A few (larger versions) of them also make a small appearance in "The Finale" and "The Name" as cops with the Hamburger Cop. The Sergeant was voiced by Dan Russell. They also appear as cops again in "The Law." As of "The Friend," they have arms and legs.
Episode Appearances
Season 2
Season 3
Season 4
Season 5
Season 6
Gallery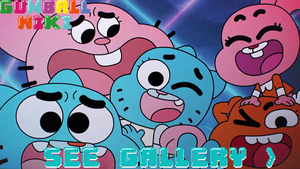 Click here to view the gallery.
Ad blocker interference detected!
Wikia is a free-to-use site that makes money from advertising. We have a modified experience for viewers using ad blockers

Wikia is not accessible if you've made further modifications. Remove the custom ad blocker rule(s) and the page will load as expected.