Dr. Butt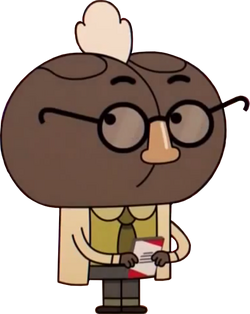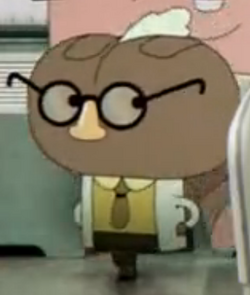 Character Information
Dr. Butt is a minor character in The Amazing World of Gumball. He first appeared in "The Goons." His face is an actual pair of buttocks, but Gumball thought it was Richard playing a prank, (as earlier in the episode, Richard made his butt exactly like Dr. Butt) so, he told him to leave. He is voiced by Dan Russell.
Appearance
Dr. Butt's head appears to be an enormous butt, with a surprising amount of similarity to Richard's. He is dressed in a doctor's uniform, and wears glasses. In Season 3, his appearance slightly changes. The butt crack on his face is longer, and his tie's shadow is also more transparent.
Episode Appearances
Season 1
Season 3
Season 4
Season 5
Ad blocker interference detected!
Wikia is a free-to-use site that makes money from advertising. We have a modified experience for viewers using ad blockers

Wikia is not accessible if you've made further modifications. Remove the custom ad blocker rule(s) and the page will load as expected.