Donald MacArthur
Character Information
Donald MacArthur is a minor character in The Amazing World of Gumball. He made his first appearance in "The Debt" at the Elmore senior talent show. "The Catfish" reveals that he is married to Betty.
Appearance
Donald has red, and greyish-brown stripes streaking across his green square body. He also wears plaid pants. The colors on his limbs differ from the colors of his body. He has a remarkable white mustache, and uses a cane like Marvin. He also wears a striped hat, and a black belt.
Episode Appearances
Season 1
Season 2
Season 3
"The Extras": He is seen dancing with the senior citizens. This is also his first major role.
"The Lie": He is seen caroling about Sluzzle Tag along with Marvin, Betty, Felicity, Jackie, and Harold.
"The Butterfly": He gets knocked over by Betty, and then knocks over Marvin.
Season 4
Season 5
Gallery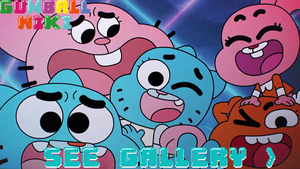 Click here to view the gallery.
Trivia
Ad blocker interference detected!
Wikia is a free-to-use site that makes money from advertising. We have a modified experience for viewers using ad blockers

Wikia is not accessible if you've made further modifications. Remove the custom ad blocker rule(s) and the page will load as expected.