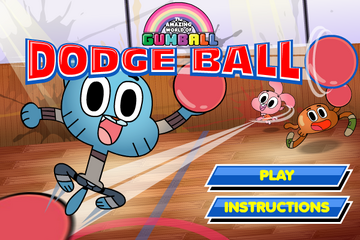 Dodge Ball is an online single-player game based on The Amazing World of Gumball. It is exclusive to Cartoon Network Asia.
Gameplay
The player controls Gumball, Darwin and Anais. The player clicks on the screen in order to command them to throw a dodge ball at the opposing team. When dodge balls are thrown at the player's characters, they may use the space key to command the characters to jump.
Cast
Gallery
Links
Ad blocker interference detected!
Wikia is a free-to-use site that makes money from advertising. We have a modified experience for viewers using ad blockers

Wikia is not accessible if you've made further modifications. Remove the custom ad blocker rule(s) and the page will load as expected.