Daisy the Donkey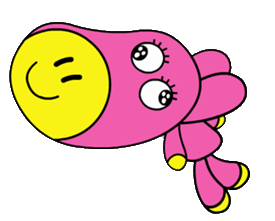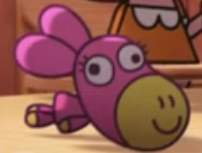 Character Information
Daisy the Donkey is a recurring fictional character in The Amazing World of Gumball. She is a purple and yellow stuffed donkey that was first shown as a character of the Daisy the Donkey Show in "The Responsible."
Appearance
Daisy seems to be a very popular character in the series, seeing as she even has her own cereal, Daisy Flakes, Anais owning a doll in the image of Daisy which she greatly adores, and many more. Her colors are pink and yellow. In Season 2 onwards, Daisy's pupils are no longer white, instead they are colored purple.
Episode Appearances
Season 1
Season 2
Season 3
Season 4
Gallery

Click here to view the gallery.
Trivia