Betty
Character Information
Betty MacArthur is a minor character in The Amazing World of Gumball. She made her first appearance in "The End" in the long line of customers. "The Catfish" revealed that she is married to Donald.
Appearance
She appears to be a puffy-looking piece of a chalkboard, with numerous chalk scribbles covering her body, some wrinkles around her forehead, and small, thin limbs. She has purple eyes, and yellow lips. She also carries a purple and yellow purse around with her.
Episode Appearances
Season 1
Season 2
Season 3
Season 4
Season 5
Gallery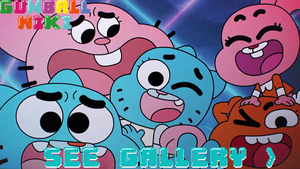 Click here to view the gallery.
Trivia
Ad blocker interference detected!
Wikia is a free-to-use site that makes money from advertising. We have a modified experience for viewers using ad blockers

Wikia is not accessible if you've made further modifications. Remove the custom ad blocker rule(s) and the page will load as expected.