"Obviously something is missing, you notice it too?"
This article is a stub. Please help the Gumball Wiki by expanding it.
Thank you!
Benjamin Marsaud
(credited as
Ben Marsaud
) is a storyboard artist for
The Amazing World of Gumball
.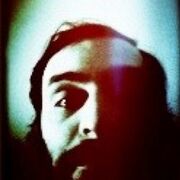 Career
He is of a French origin, and has worked in the animation business as early as 2006. As well as working for Cartoon Network Development Studio Europe, and Dandelion Studios, he's worked at the French animation studio, Alphanim, where he directed a pilot for a possible series, and did additional animation and storyboarding on several projects.
He appears to be the main storyboarder for the show, as he has worked on several episodes for both seasons, as well as being the storyboarder for the very first episode.
List of Episodes Storyboarded
Season 1
Season 2
Season 3
External Links